Home or Apartment's balcony is a great addition to any residence, especially in a city, town location. Metropolitan or major city place living inhabitants can frequently only afford to have a balcony or terrace garden to enjoy outside view. A balcony garden might become the most fascinating place in one's apartment if it is well-designed. Here are some of the most stylish little balcony garden ideas for your apartment that are both aesthetically pleasing and functional!
Install the rocking bench outside


Make an overhang on the ceiling of your balcony and use it to hang an elegant swing bench. You can use the space on your balcony to sit, rest, or recline with the swing bench. Get some comfy pillows and a cup of coffee, and you've got yourself the perfect spot to lose yourself in a excellent moment.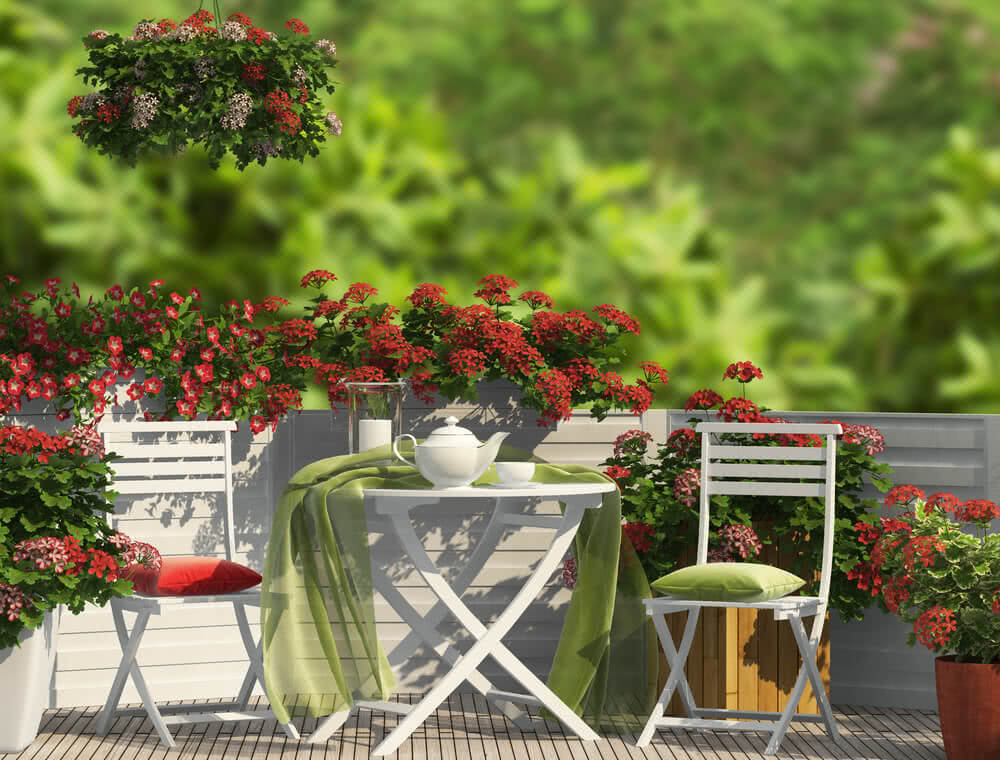 Space saver furniture
Use furniture that doesn't take up a lot of room. One of the smart tiny balcony garden ideas to make the most of the space available to you is to use space-saving furniture. Wooden furniture that is small but stylish can add to the aesthetic of your balcony garden without taking up too much space.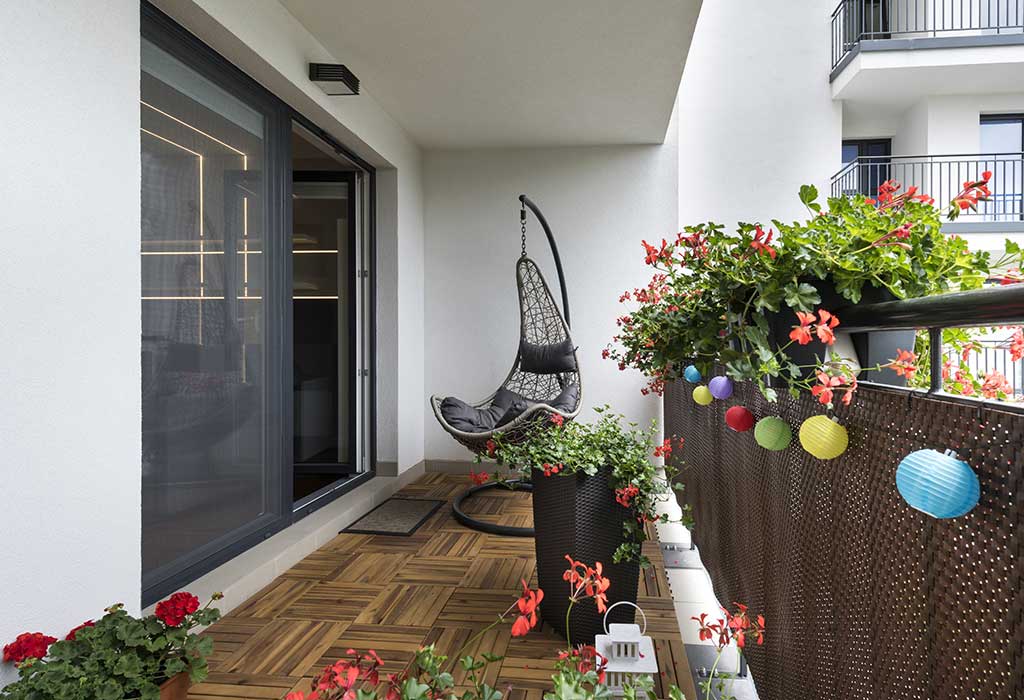 Vibrant color for balcony garden
To decorate your balcony garden space, use relaxing and cool color tones. The use of cool hue tones will create a tranquil and comfortable atmosphere. Make sure the color you choose complements the flora in the room.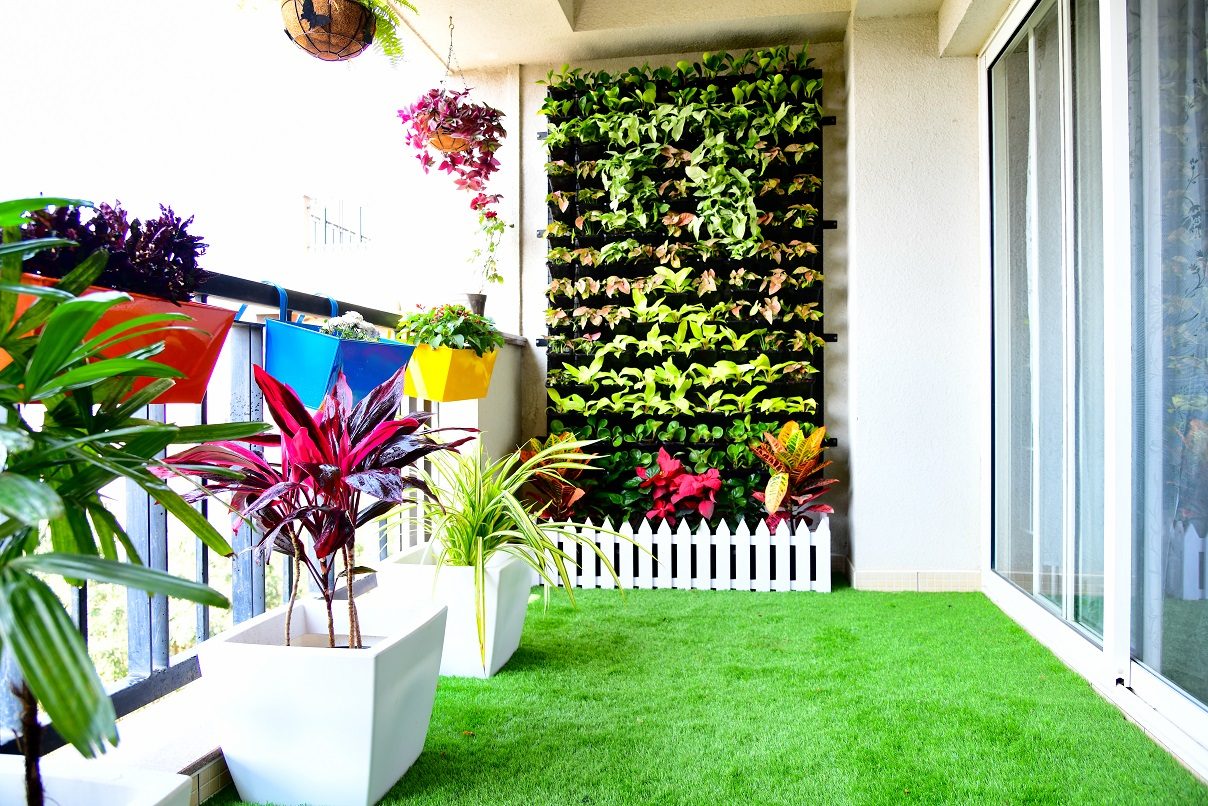 See it as your living room
Small balcony garden ideas which provide nice space for your living room decoration ideas to be implemented. Consider your balcony garden space to be an extension of your living room and decorate it to be ideal for lounging and working as a living room. Add decorative carpets, a trendy sofa set, and pendant lights, and you've got yourself a one-of-a-kind balcony garden!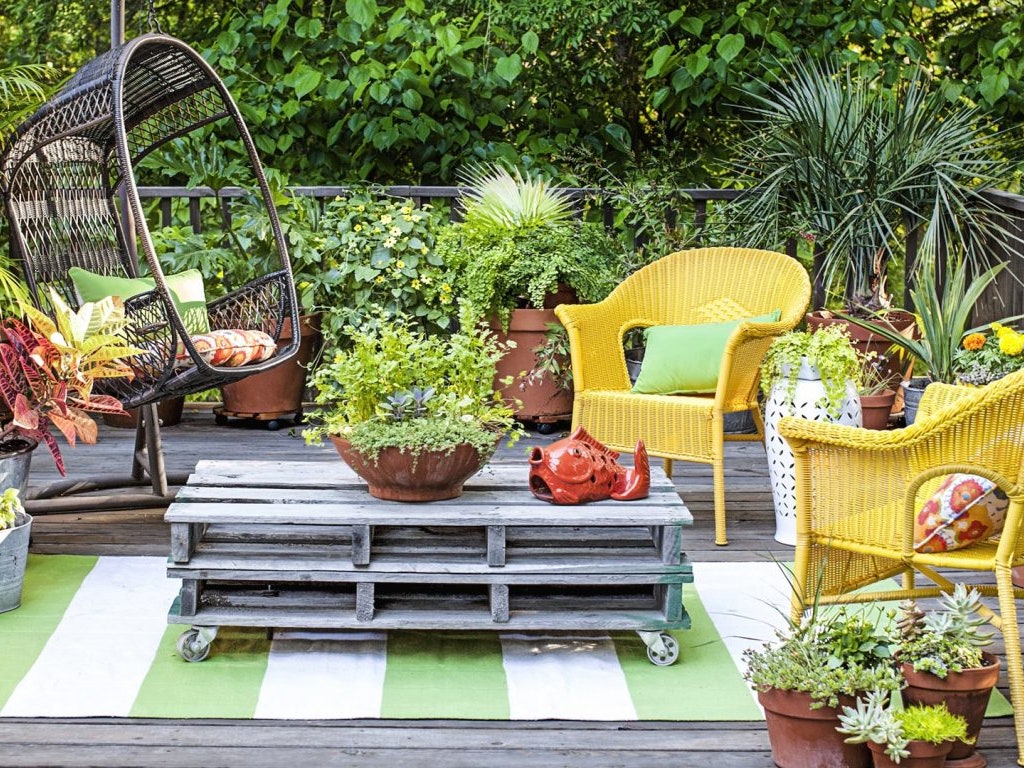 Small serving tables
Make your balcony appearance stylish and exotic. Get great cool cafe-chairs and a small elegant deskin your balcony lawn and evoke an altogether one-of-a-kind vibe on this nook of your apartment.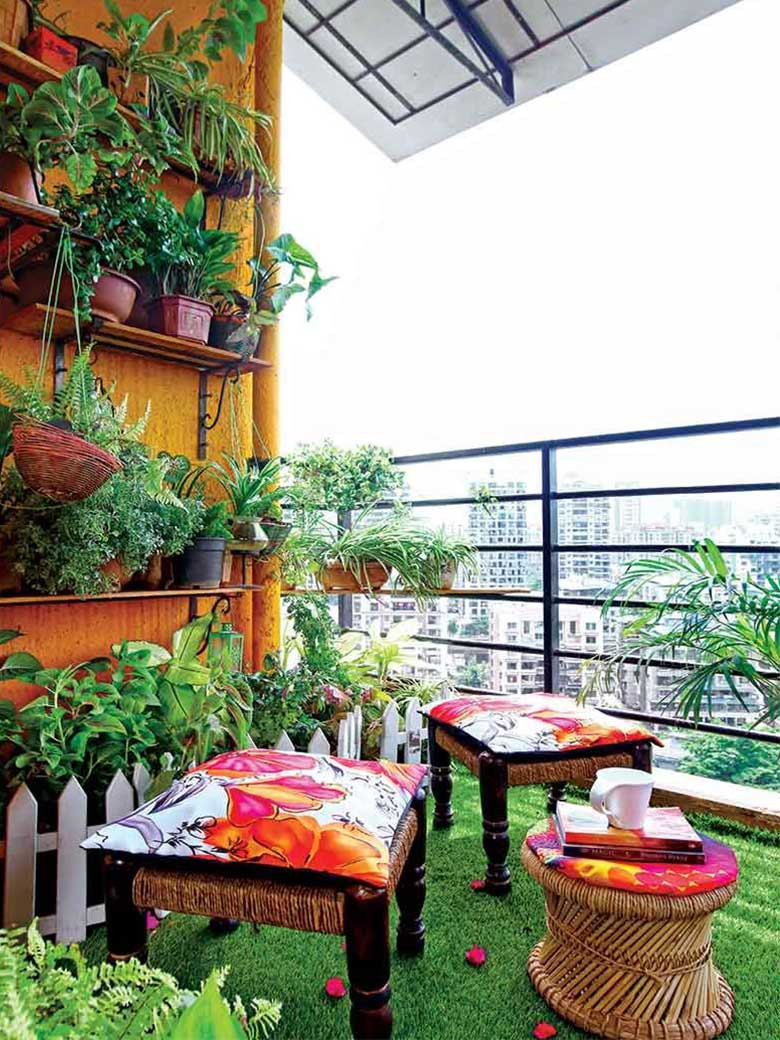 Wall lamps & nightlights
Adorn the wall space with lamps. They look elegant and add a dated or vintage vibe to the space around them. These accessories direct the light around. This is a very ancient form of chandeliers,previously used in combination with oil lamps and candles. You can also use an elegant set of candles to decorate and brighten the space at the same time.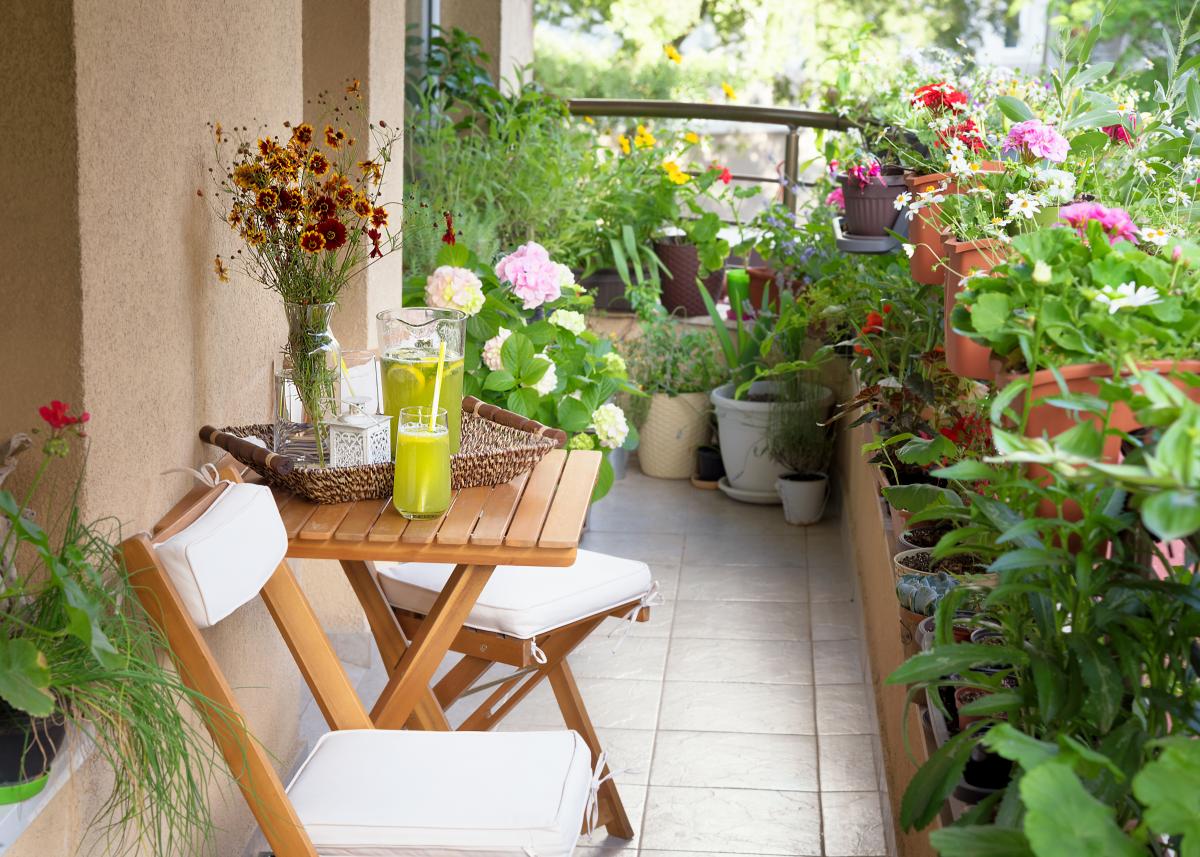 Good prospects and views
If great natural beauty is spreading on your balcony, try arranging your balcony garden in such a way that it frames the splendor of the neighboring room for you. In this case, you can decorate your garden balcony minimally and let yourself be enchanted by the tranquility of the environment. It is a good idea to have a small dining room in your garden and enjoy your food in the middle of the happy location of your place.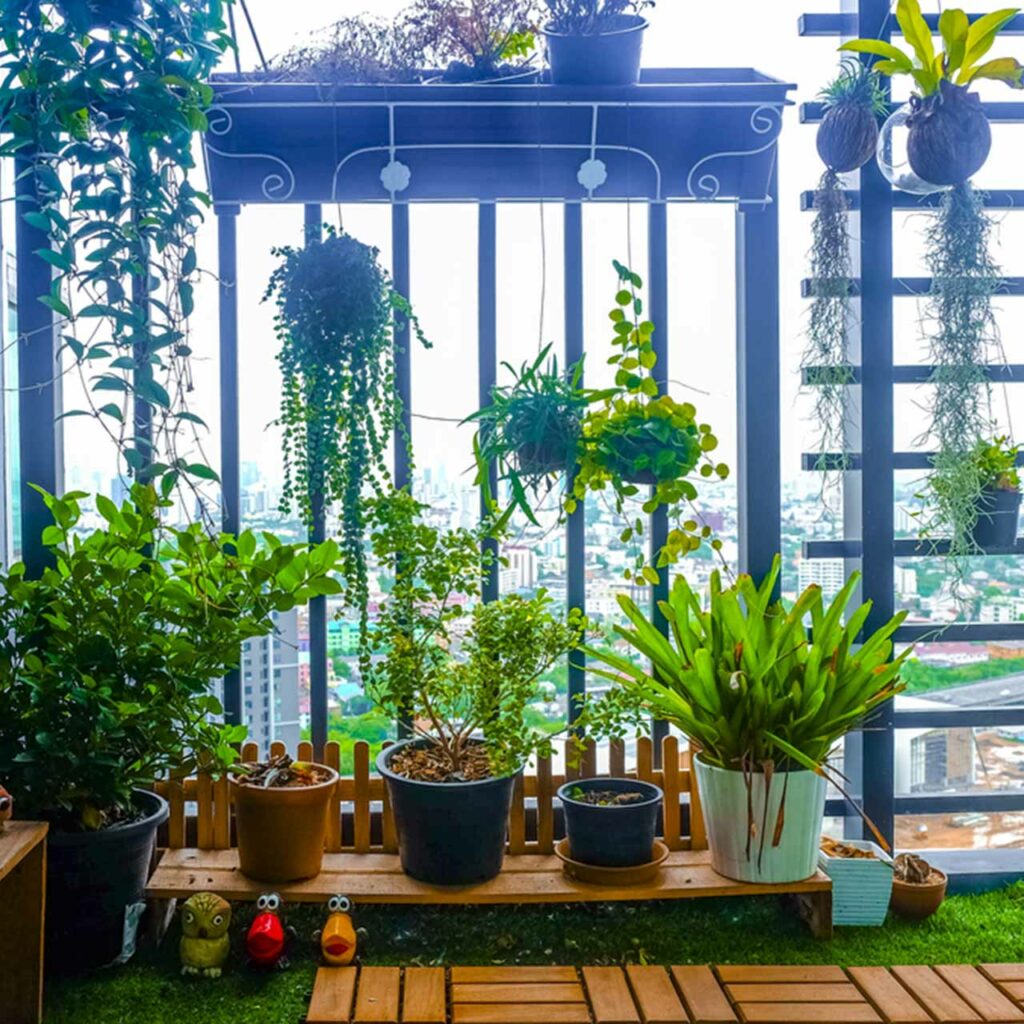 Esteemed deck furniture
Always know that there is enough space in your balcony garden. The lack of space can be easily compensated with folding furniture. The elegant
folding cabinets can be folded and moved when not in use to create enough space. There are tons of folding chairs and tables that are on trend and will make your balcony garden even more admirable.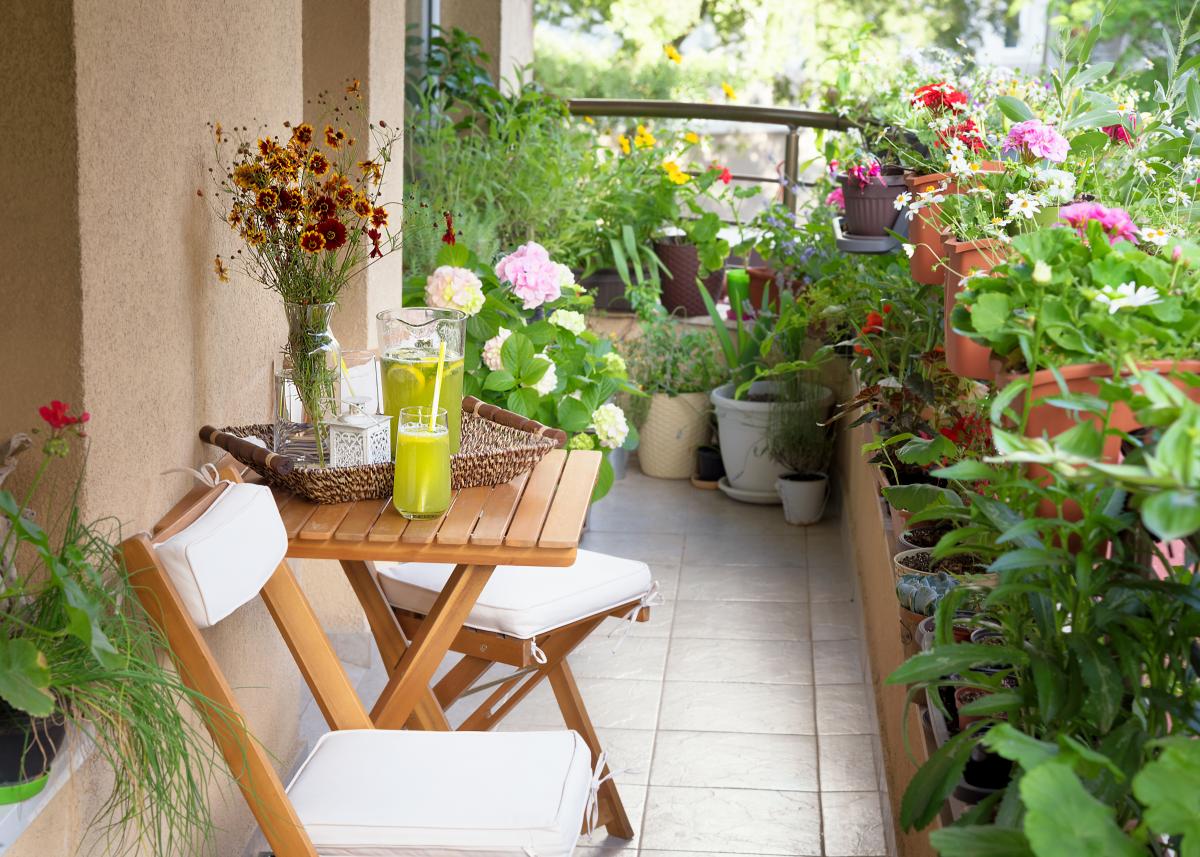 Protect your isolation
If you want to keep your balcony garden out of the eyes of the neighbors, plan it to hide the space with the components. Plant bamboo along the edges as it will act as a natural wall, darkening and hiding the room. Additionally, the roller blinds can be raised and lowered as required.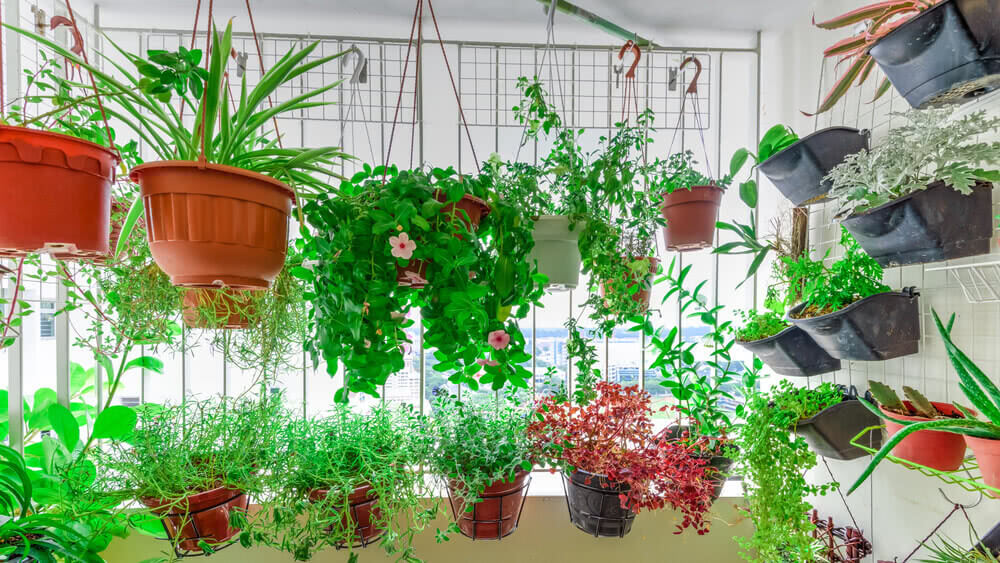 A garden for basils
It's great to have herbs in the balcony gardens. Get a good collection of a variety of herbs. In addition to adding to the aesthetics of the space, a pleasant smell can be felt in the space with the inclusion of herbals.

Make the most of the small, attractive and beautiful balcony garden ideas that we have selected for you and create a stylish balcony garden in your home, apartment, cottage or studio living.
For more, keep connected and updated with www.SabzProperty.com