Home and Your bedroom are where you rest and refresh yourself after a busy day so there is no reason why you would not want it to feel like a refreshing. With a few simple decor ideas and upgrades, think some smart furniture and layout choices, soothing and attractive paint colors, charming window treatments and colors and wonderful accessories, styles where you can have the appealing and attractive bedroom you've always dreamed of and wanted.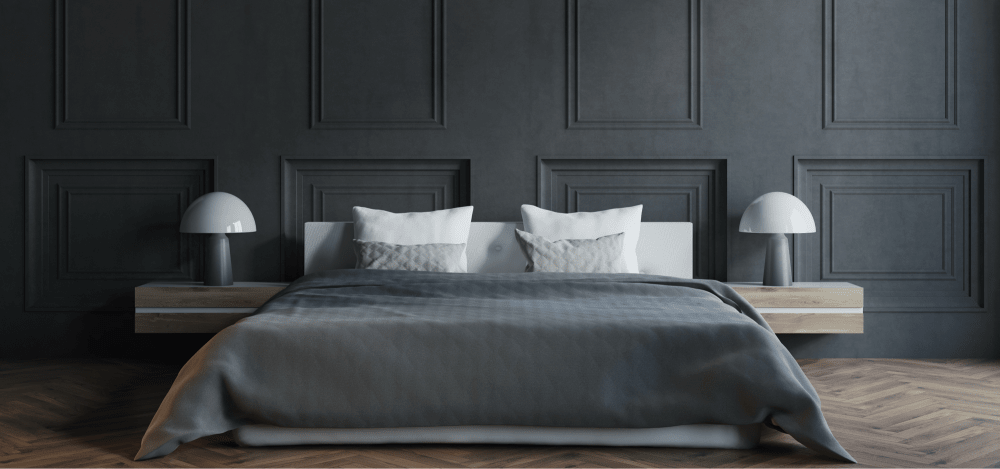 The most significant rooms in your home are undoubtedly your bedrooms. After all, the master bedroom is where you begin and end your day, and the guest bedroom is where you greet those special overnight visitors. That's why we've put up this bedroom decor inspiration guide. It'll help you picture your dream space and offer the suggestions and easy ideas you'll need to achieve it.


Statement Headboard:
Master bedroom to create architectural interest against the simple white walls. Softness is provided with a thick cable-knit throw above layers of modest patterned bedding.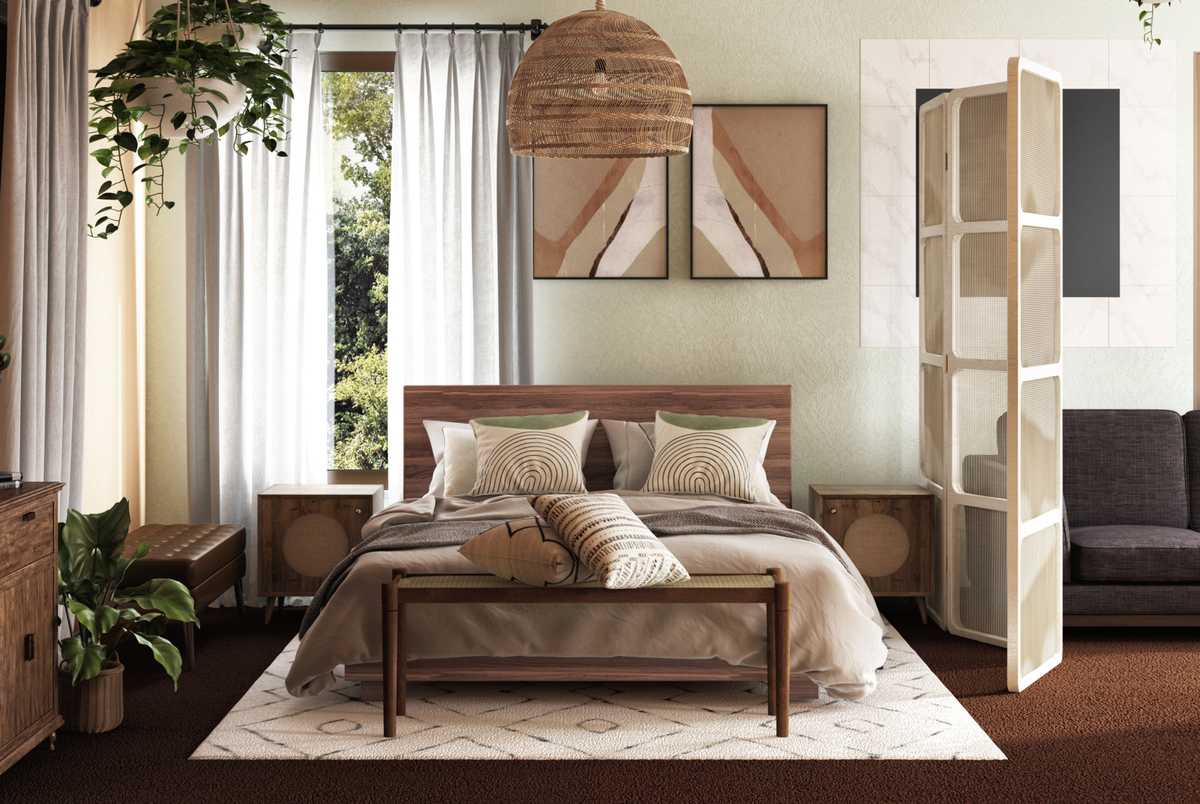 Stylish Murphy Bed:
Think like a boutique hotel when designing a little bedroom. The fluffy towels, reading lights, and wait, is that a pull-down bed? Far-flung friends - a.k.a. air mattress aficionados - will enjoy the fluffy towels, reading lights, and wait, is that a pull-down bed? Get more ideas about how to make tiny places work harder. This is a perfect solution for guest bedroom.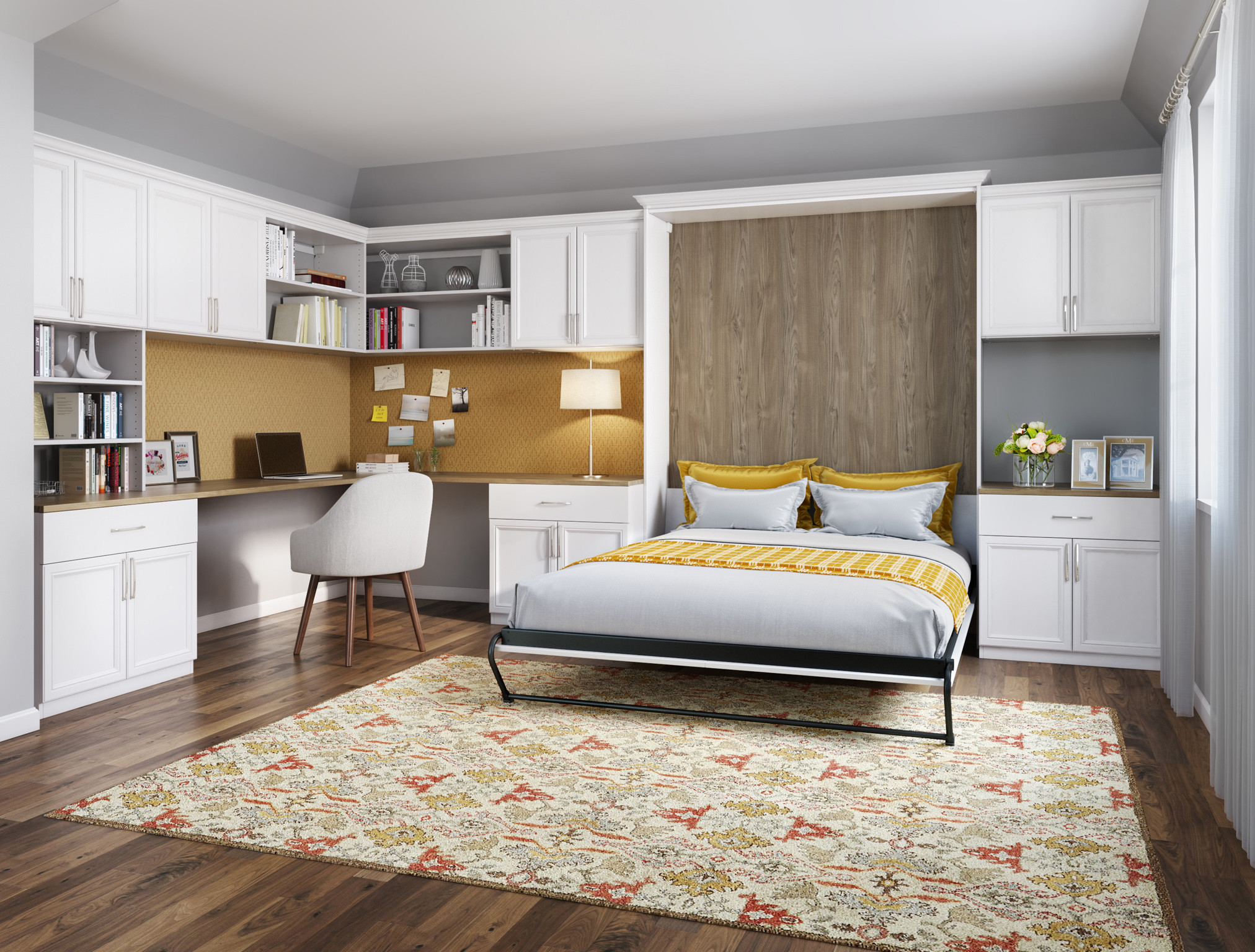 Blue and White Bedroom:
For Blues, there are many bold ideas in this list, like a fully navy blue accent wall. This is a deep, dark look that can feel a little too bold for some. Not to worry! You can incorporate navy blue in small pieces here and there – from pillows to patterned wall stencils. If you've never decorated with dark colors before, then start small. Before you know it you'll have the confidence for a big decor statement like a navy wall mural and other beautiful pattern for your home.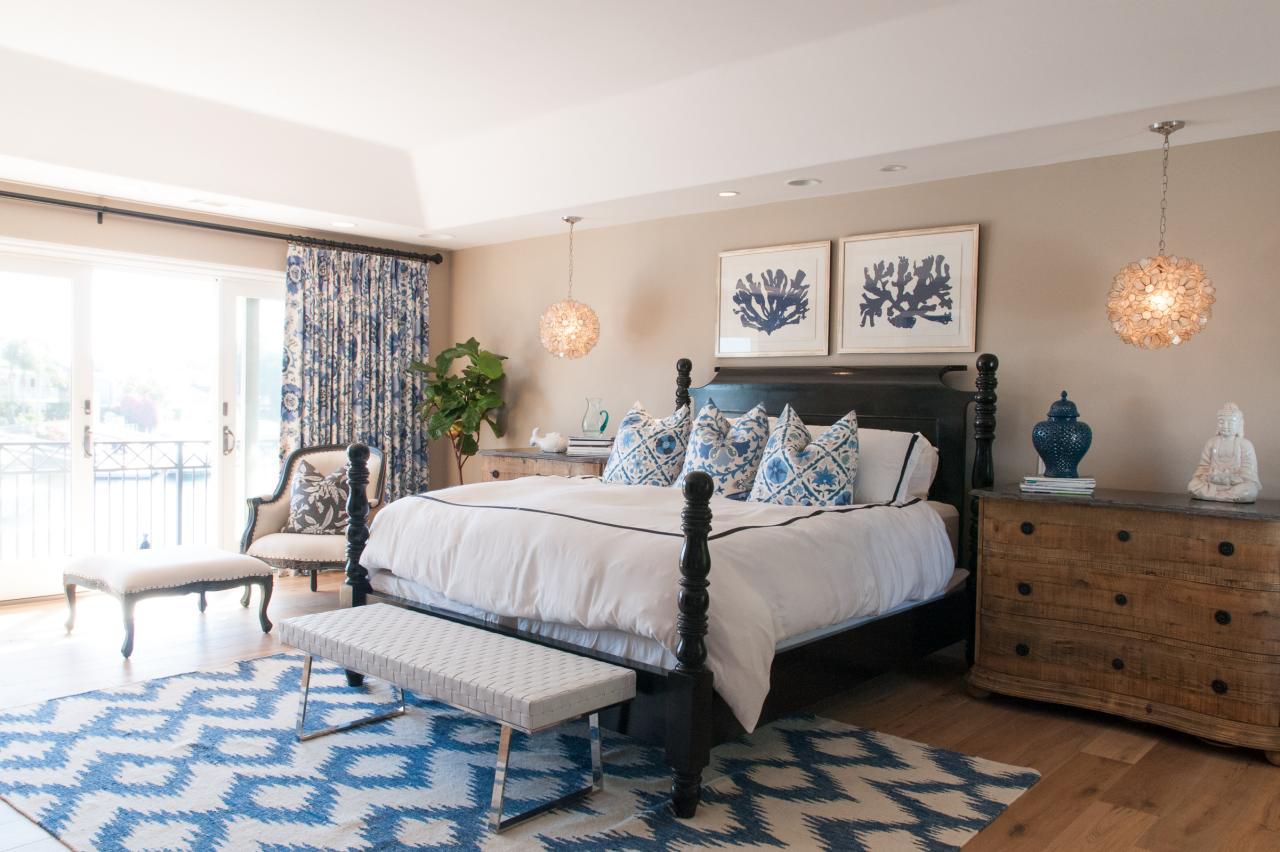 Breezy Bedroom:
In this Cape Cod home's main bedroom, custom linen drapes frame lake vistas. This would be your breezy bedroom with with wall paint beautifully colored and combination with style pattern.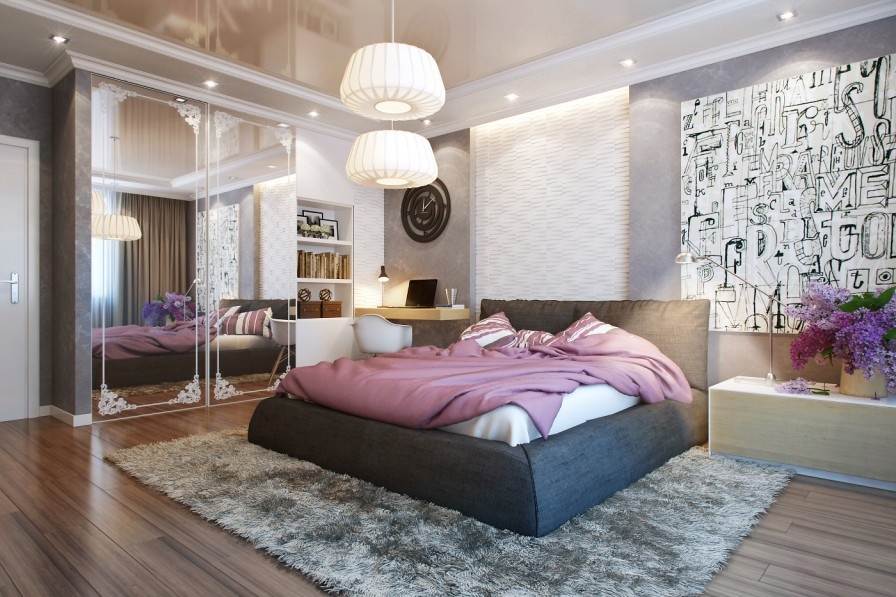 Copper desk Lamps:
Choose wall mounted bedside shelves rather than floor standing units for a clean and crisp look. These two bedside shelves hold desk lamps on top and stow the usual bedside clutter out of sight in a shallow hidden drawer.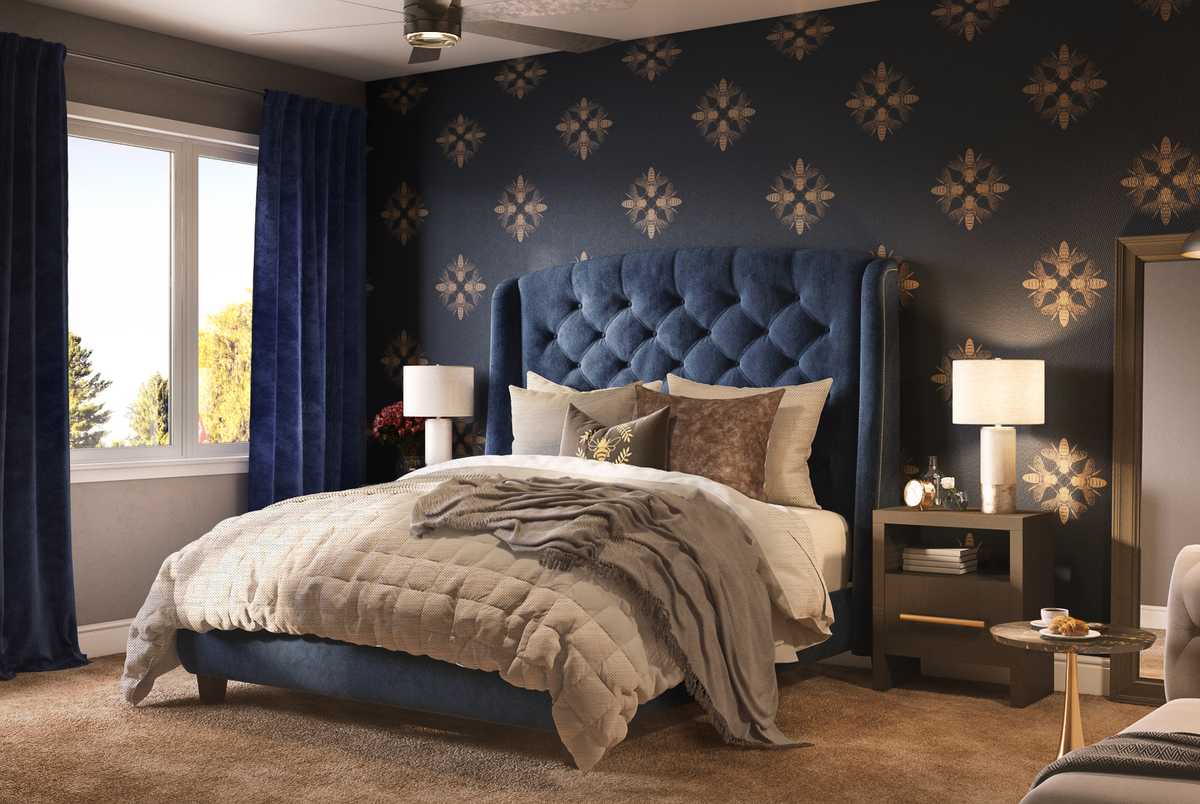 For more, keep connected and updated with www.SabzProperty.com