The futuristic architecture, extravagant location, and a contemporary mix of luxuries and amenities – Kazani 3 is a new charm for the investors in the Capital City.
Capital City Islamabad has always attracted investors owing to its remarkable façade and high investment perks. From investing in modern apartments to plush communities, you will see investors becoming fonder of this fertile land. Kazani 3 is yet another marvel that exhibits the excellence and luxuries, making it one of the comfortable lifestyle destinations in Islamabad.
Location of Kazani 3
Project is Located in the lush neighborhood of Gulberg Greens and a 35-minute drive from Islamabad International Airport, the high-rise project of Kazani 3 is an investment asset for the investors.



The real estate industry of Islamabad has always been progressing, making a way for the investors to reap the benefits. Build against lush Margalla Hills and Canyon view, the beautiful details and premium finishing is clear in the design of each floor. With Kazani 3 located at a prime and plush location, this is another opportunity for those who want to invest into a fruitful real estate project.
The excellence of Kazani 3
Looking at the impeccable sky-rising architecture of Kazani 3, it won't be wrong to call it a stimulating expansion in the skyline of the Capital City. Artistically designed by Kazani Developers and RedPoint Builders & Developers, Kazani 3 is a mixed-use vertical development project that comprises over 5,066.66 sq. yds.
But what makes Kazani 3 a unique and worth investing real estate project? Keep reading.
Ø The ground plus 32-storeys make it one of the tallest buildings in Islamabad, giving its residents magnificent views of mountains and lush greens. Not only an elite residential project, but Kazani 3 aspires to become an eclectic commercial and corporate hub within the city.
Ø Situated in the lavish neighborhood of Gulberg Greens, surrounded by the beautiful landscapes and ideally located centrally between the architectural landmarks, the importance of Kazani 3 is already elevated due to its deluxe location.
Ø From providing medical facilities to dealing with the emergency situations, the building promises to provide a refined and safe living.
Ø With CCTV surveillance, trained security professionals, well-designed elevators, continuous power supply, 4-level parking, Kazani 3 has designed a secure plan for the residents.
Ø There is studio, 1-bed, 2-bed, and 3-bedroom apartments with contemporary interiors to elevate your living standard with a 25% down payment. The payment plan is extremely easy to follow with no hidden charges.
Ø The intellectually designed shops, comprising from 277 sq. ft to 715 sq. ft are available at easy-to-follow pricing plan and a 25% down payment.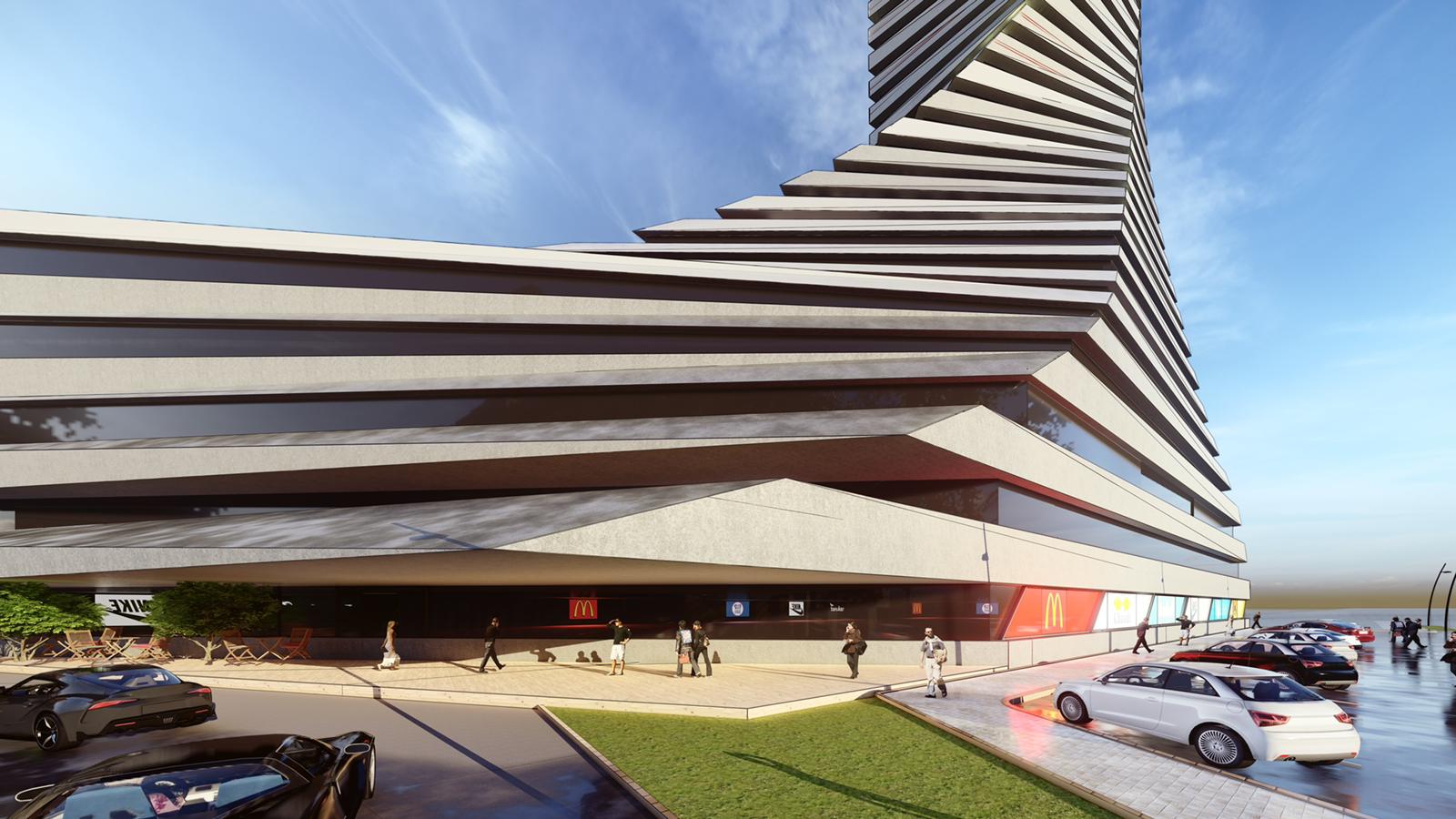 Ø Due to its proximity to urban conveniences, high rental yields, and capital gains, this project is a sight of attraction for many investors.
Other amenities include:
Ø Rooftop helipad
Ø Power backup
Ø Fire-fighting system
Ø Fitness & gym center
Ø Food court & penthouse
Ø High speed internet
Ø State-of-the-art interior and exterior
Ø Roof top cinema, roof top waterfall fountains
Ø & much more.
So, if you're looking to invest in a modern day residential or commercial project that has a futuristic architecture and adds more value to your living style, Kazani 3 is all you need to come up with the modern day needs. With handsome return on investment and high profit gains, Kazani 3 is also becoming a hot-favorite for the investors in Islamabad.
To know more about the ideal real estate projects for the investment and residential purposes, keep following www.sabzproperty.com/blog