Islamabad is ranked among the cosmopolitan and urbanized cities of Pakistan due to the growth and development status that this city has achieved during past few decades. The Capital city has now earned the status of being the most golden land to live in. The high ROI in Islamabad has attracted a large number of investors to invest in the city.
Here, you will be finding lots of housing societies which are remarkable in many aspects. To complement the living standard of the citizens, the real estate developers keep on developing housing schemes which fulfill the expectations of the citizens.
Following the benchmark set by the premium housing societies in Pakistan, Top City-1 is planned elegantly to deliver the best housing experience in Islamabad.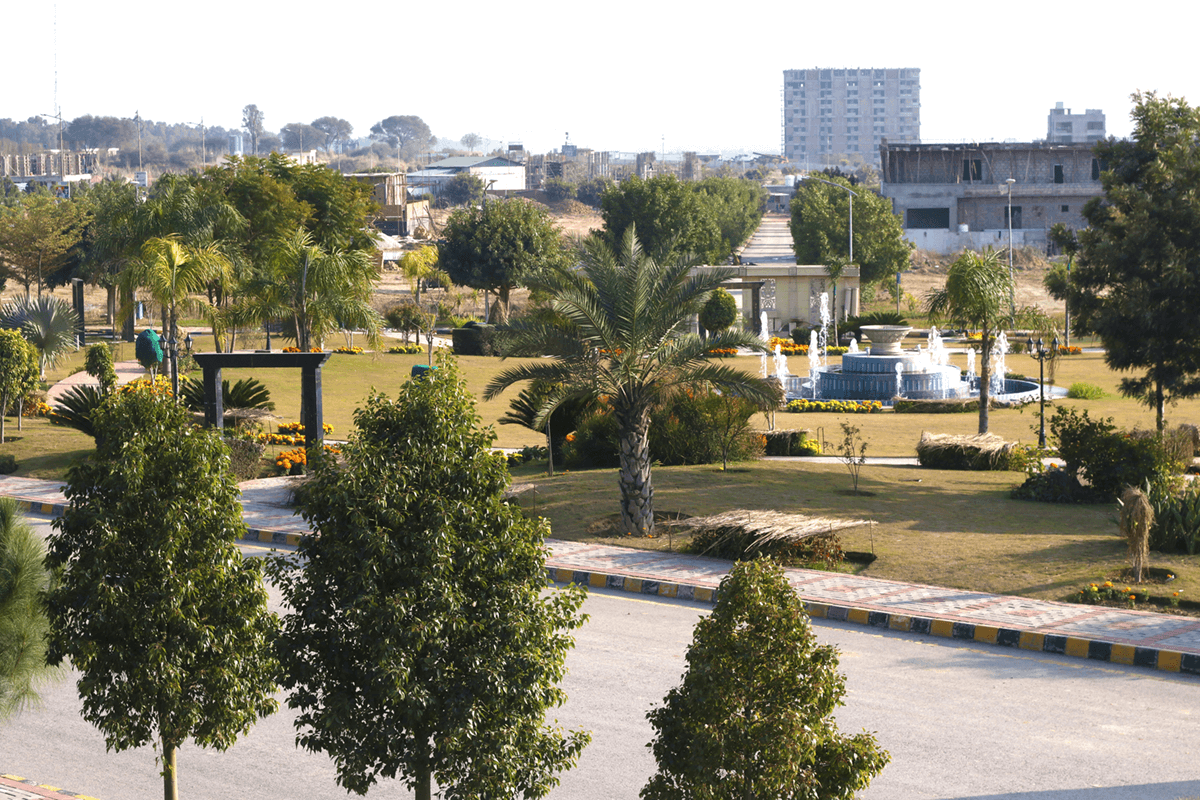 The concept behind developing Top City-1 is to develop and deliver the basic amenities to every single resident. With the provision of the key features and services and the commencement of residential and commercial activities at Top City-1 guarantee the success of this project.
TopCity-1 – Location
Situated at New Islamabad International Airport, Top City-1 is located at the junction of M-1 and M-2, Islamabad International Airport and a golden opportunity to reside and invest. The neighborhood of TopCity-1 is well connected with Kashmir Highway. The prime location of Top City-1 makes it a prominent society from the living point of view.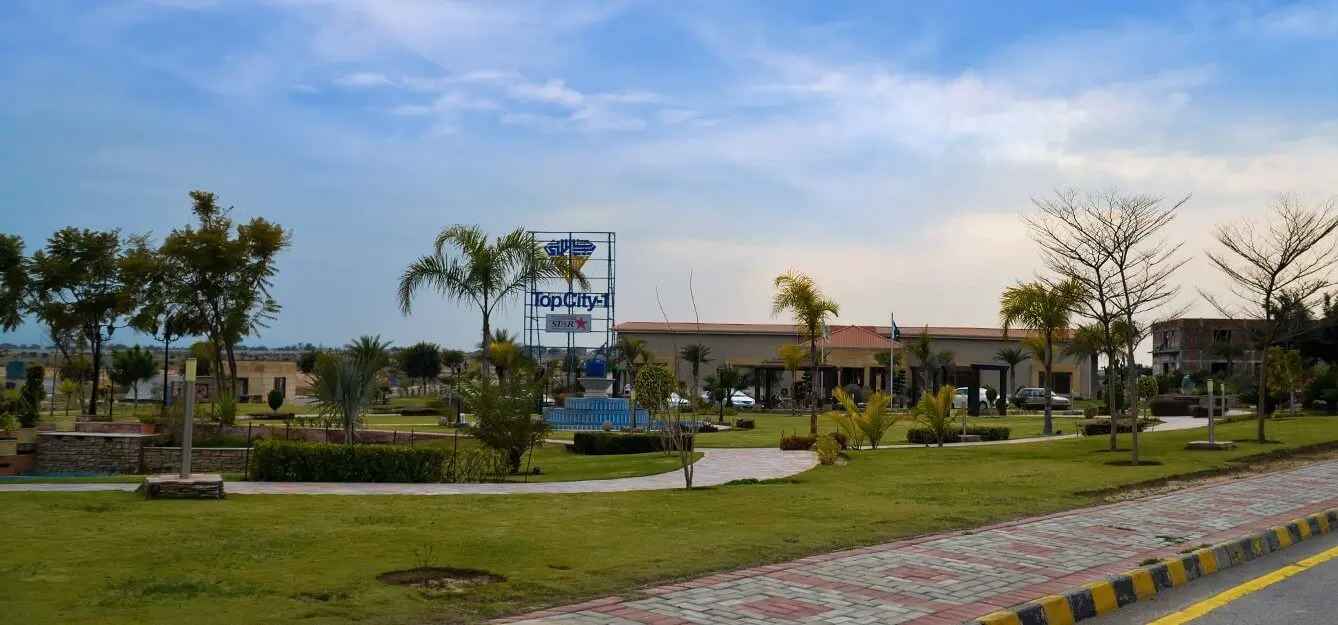 What it has for you
One of the highlighted features of Top City-1 is its state-of-the-art infrastructure with easy-to-follow signboards. Underground electrical wiring, proper sewerage and waste management systems are also some of the key features of this project.
The project offers all of the modern living facilities needed to maintain comfortable living standards. The well-reputed private schools are also planned in each block. Modern arcades and high-rise buildings complying with the international standards provide every brand you need. Top City-1 provides you an incredible and wide range of luxuries so, the members can enjoy a series of recreational activities like swimming, sports, gym, and many more.
24/7 CCTV surveillance is ensured to provide world-class security to each resident. The project comprises of spacious plots of various sizes including 5 Marla, 10 Marla and 1 Kanal.
If you want to invest in one of the lucrative housing projects in Islamabad, Top City-1 is a great option to consider. Through easy installment plan, you can own the residential or commercial plot of your choice.
For more, keep connected and updated with www.SabzProperty.com