Elanza Creeks Islamabad will soon be inaugurated in Park View City, a magnificent development of Elanza housing Projects, First of its kind in Park View City, it is a three-kanal mega project. The project is specifically designed to enhance the quality of life in this community.
It has world-class infrastructure, top-notch facilities, aesthetically pleasing landscapes, and various properties. Real estate investors with valuable assets can take advantage of this beautiful project.
Elanza Creeks is set to redefine residential (apartments), office (offices), and commercial (shops) living in the spectacular city of Islamabad. This unique project meets all the requirements of buyers. Residential complexes, world-class offices, and excellent commercial areas will be available for sale.
This posh project's residential hub is designed to meet all the needs of people who wish to live a peaceful and comfortable life. The residential hub of Elanza Creeks Islamabad offers serene settings, refreshing air, chaotic vibes, breathtaking views, and supreme standards of living.
In commercial outlets, your products can be displayed elegantly and spaciously so that clients are impressed at first glance. All the amenities and facilities required to elevate productivity are available in the posh office areas.
Besides turning your lacs into crores, the fabulous hub offers all the awe-inspiring amenities, such as markets, restaurants, healthcare units, educational complexes, and community centers, just a few steps away. Here, residents can enjoy their lives to the fullest.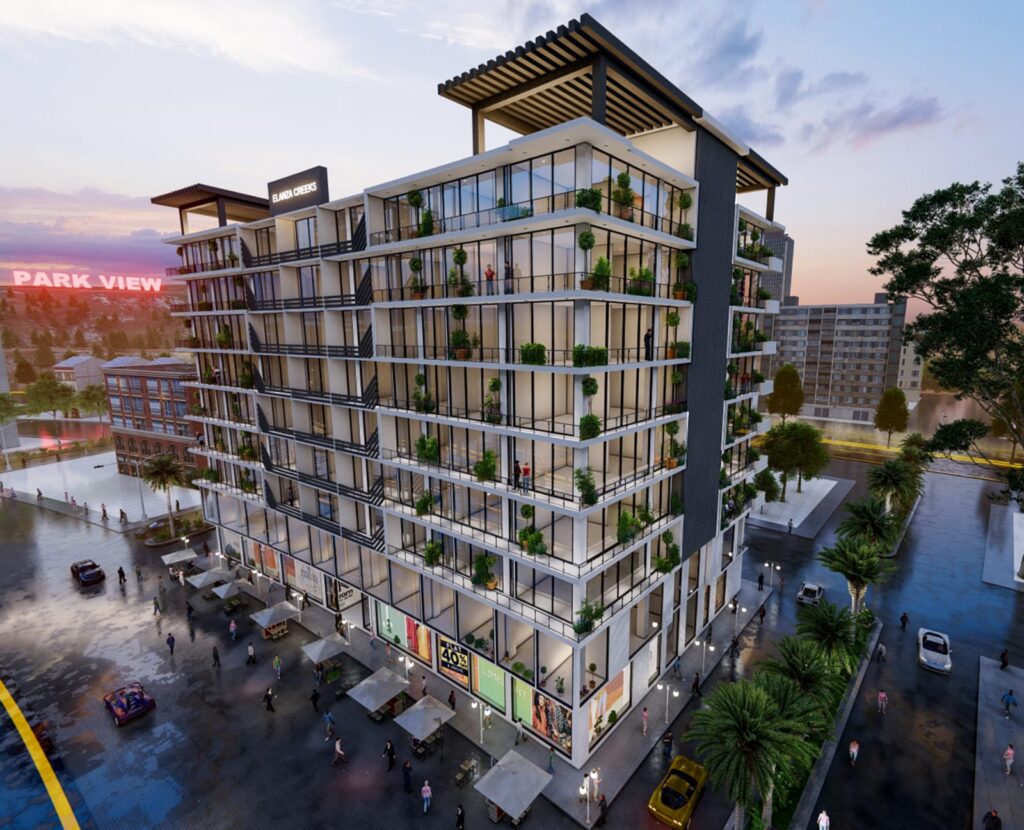 This elite development aims to create a sense of belonging and change society's attitude by providing contemporary amenities and unrivaled facilities.
The main purpose of Elanza Creeks is to ensure that you have a beautiful place to call home at the end of the day. There are 24 hours of gas, water, and electricity, high-end security, heavily guarded gates, 24/7 surveillance, five-star restaurants, markets, play areas for children, walking zones, and educational institutes at this opulent hub.
Accessibility
Here are the great access points to this stunning development.
· Bharakhu is 7 minutes away.
· only 7 minutes away is Rawal Chowk.
· The Serena hotel is only 12 minutes away from this remarkable hub.
· It takes 10 minutes to get to the Islamabad Club.
· Elanza Creeks is also 30 minutes away from the Marriott Hotel.
· It takes just five minutes to drive to the Zong headquarters.
· Elanza Creek is only 8 minutes away from the National Institutes of Health (NIH).
· It takes 10 minutes to get to Leather Road.
· It takes 16 minutes to get to the Blue area.
· The zero point is 20 minutes away.
Details of the project
Elanza Creek's unique layout results from many experts' bloods, sweat, tears, and valuable time. There are several floors in it. Developers plan to build a shopping mall on the lower ground and ground floor. A variety of shops of different sizes can be purchased here. Entrepreneurs who buy their shops immediately can achieve a high return on investment. With a 10% down payment, various offices are available for purchase on the first floor of Elanza Creek. Finally, multiple apartments with two bedrooms are available from the second to the eighth floor offering a breathtaking lake view.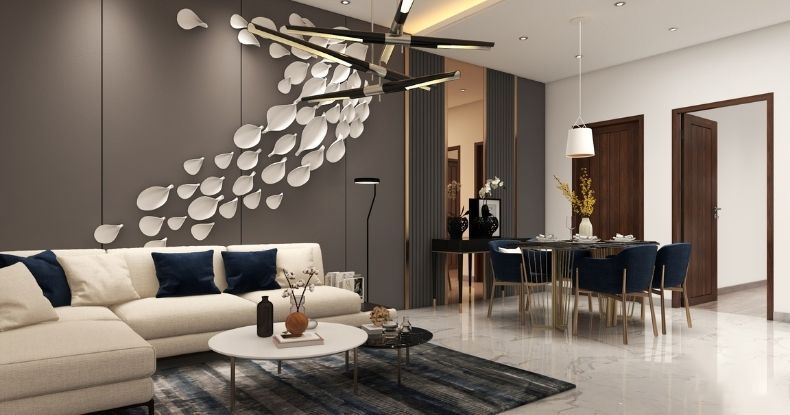 Amenities and facilities
The magnificent project aims to provide people with high-end amenities and facilities. As well as being a cost-effective investment, it is a distinctive residential hub. Elanza Creeks offer the following facilities and amenities.
A food court
You are just a step away from satisfying your cravings at food courts. One of the best things about these restaurants is that they are replicas of Dubai's food courts. Infrastructure, maintenance, and services will be based on Dubai's architecture.
Breathtaking views
Margalla, Kashmir, and Murree can all be viewed from here. Due to the area's proximity to Murree, there are also different temperature fluctuations here.
Botanical Gardens
Nearby botanical gardens offer a close-to-nature and healthy experience.
Institutes of higher education
The region is also home to world-class educational institutions. A positive change in society can be achieved through education.
Key Features
Following are the key features of the specific project.
· Breathtaking hilly views
· Palm trees
· Beautiful environment
· Splendid residential hubs
· Elite offices
· Posh shops
· Profitable investment
· Ideal location
· Health care units
· Five-star restaurants
· High-speed elevators
· International standard
· World-class infrastructure
· Family arena
· Quality development
· Central heating and cooling
· 24/7 surveillance
· CCTV cameras
· Daycare centers
· Earthquake resistance
· Clinics
· Educational institutes
Conclusion
Elanza Creek is a beautiful project that meets all people's residential, commercial, and official needs. Aside from posh, elite class, and lavish offices and shops to fulfill commercial and official needs, the extravagant development also offers top-notch facilities for residents. Due to its high return on investment, it is a golden investment opportunity.
For more, keep connected and updated with www.SabzProperty.com