Prime Minister Imran Khan has ordered the National Disaster Management Authority (NDMA) chairman to visit Karachi and launch a clean-up operation after heavy rain caused chaos in the city.
"PM asked the NDMA chairman to visit Karachi immediately and start the clean-up in the aftermath of the rain," Prime Minister said on Twitter.
These orders came after the reports of deaths, damages, electrocution and flooded roads came from the city following heavy rain on Sunday causing huge loss to the property and businesses in the city.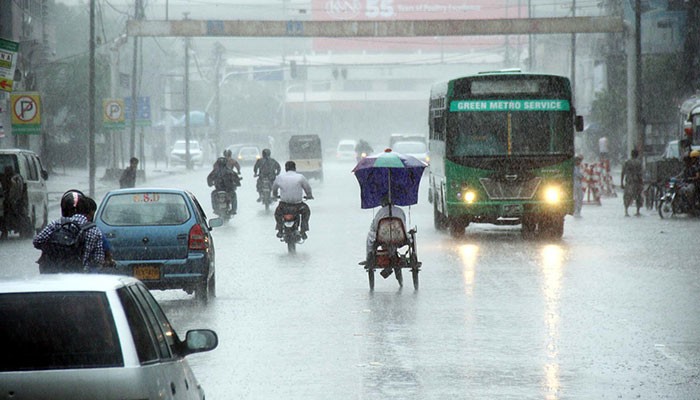 Karachi, the largest & most populist city, saw a third spell of heavy rainstorm on last week, drowning the city's roads, streets, underpasses, resulting in accidents, flooding, swamped roads, overflowing gutters, sewerage lines, power breakdowns and traffic jams, making the lives of the residents miserable and traffic jams.
Moreover rains wreaking havoc in the largest metropolitan city, Karachi also suffered power troubles and woes as large parts of the city lost power and electricity connection as soon as the rain started hammering in. K-electric, power supply company said that at least 500 feeders have tripped while multiple transformers caught fire due to wind and heavy rain.
K-Electric said that, power connections were suspended as a precautionary measure in some areas while the power utility staff are working to resolve the other issues at their highest priorities
Long queues of vehicles were observed on the roads, streets which were already flooded with rainwater. Residents and travelers were left with no other option but to wait for help and leaving citizens to bear and struggle every time it rains in the city.
For more, keep connected & updated with www.SabzProperty.com